Environmental Effort & Quality Control Operation
We always achieve for the environmentally friendly enterprise, all of our domestic branches have equired ISO14001 in 2002.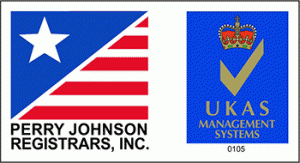 To provide the eco-friendly connection

We corporate with our suppliers to provide eco-friendly products.
In any situations, we take any chance to hear environmental opinions from our clients.

Positive attitude for Rohs

In order to eliminate the specified toxic substance, we have products in which effectively related to the Rohs for your needs.
We are also happy to issue a certificate to declare that the products are not included restricted substances based on Rohs.
Environmental Approach
As business activity, for metal working (fasteners) and industrial machinery market, we focus on the environmental conservation as the top priority of the corporate management. The slogan "We globally harmonize to the richly green environment" motivates the management stuff members and all of us together, and look at this global environment and the community. For these ideas, we always consider what we really can do to save the global environment.
Through the development of the metal working (fasteners ), industrial machinery marketing, and the environmentally friendly products; we work on to save the energy and the sources.

We address to protect the global environment against polluting by dangerous chemical substances and waste products.

We obey the the law based on the environment and our established standards that acknowledged with.

We set up specific circumstantial purposes and goals, and periodically review our environmental management system to improve it continuously.

We execute our environmental policy followed by the management system, and continue for the better.

To the all stuff members, we offer education and training to learn about the environment conservation so that they depend their awareness of the environment. In this process, they have more chance to understand the clients and easy to capture what they are really looking for.

この環境方針は社内外のあらゆる人が入手可能なように公表する。
Kyushu Nitto Seiko Co., Ltd.
President Osamu Fukushima
Quality Control Operation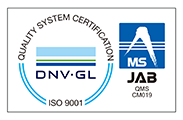 Kitakyushu Office obtained ISO9001 in 2011 to improve the customer satisfaction.
Quality Policy of Kitakyushu Office
Our office vitalize the company through these three agendums as our continuous improvement and establish trust with our customers.
Promoting further cultication of customers.

Improving the business profit.

Improving the constitution through managing administration.